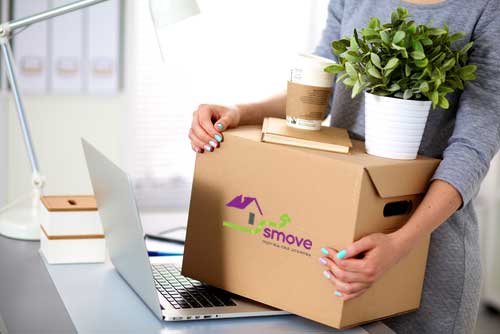 Commercial Relocation & Office Removals
SMOVE have moved all different kinds of businesses from small offices to architecture firms, hospitals, exhibitions, warehouses and more. SMOVE is available to perform all or part of your packing and office removals. We can pack both typical office supplies and sensitive articles such as computer hardware and copy machines.
In addition we are able to dismantle and reassemble work stations, including partitions, shelving and furniture. We can also pack and move your computers.
All crews are well-trained and experienced in the transportation of heavy equipment, in the tear-down and re-installation of warehouse racking, and in the disassembly and reassembly of any cubicle or modular furniture set-up. Our specialists will work with you to develop an organised and efficient relocation plan to keep downtime to a minimum. Services available 24 hours a day, 365 days a year.
SMOVE is able to provide un-paralleled service for office, business and industrial moves whether you're moving locally or across the country.

Packing Service
Don't have the time to pack everything yourself? We'll do it for you. Choose between our full pack office removals service, where movers pack all of your non-furniture items; our partial pack moving service, where you share the work with the moving team; or our miscellaneous pack moving service, where you select only certain items for the experienced qualified movers to pack. All boxes and packing materials needed to safely pack your items are included.