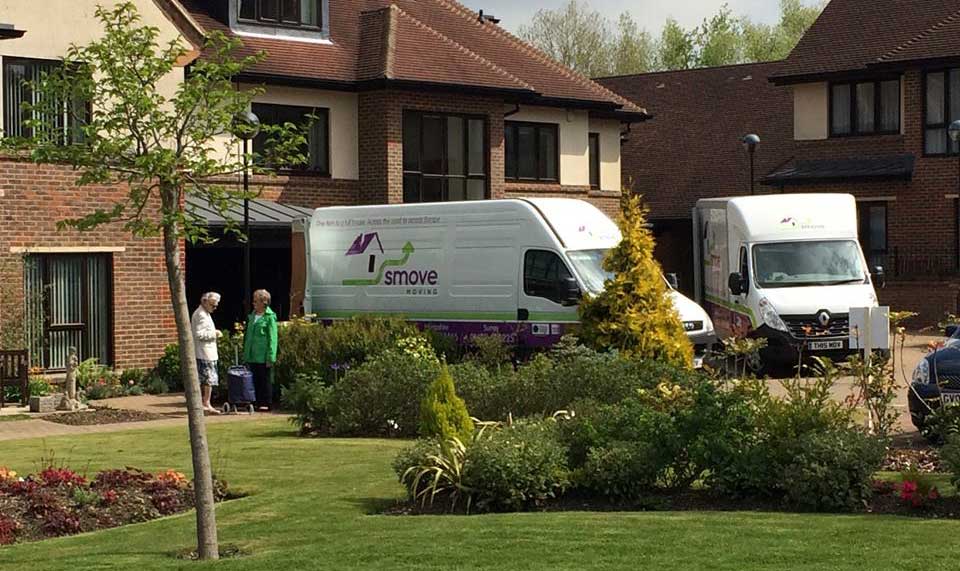 Senior Moving
Making the move from your family home to a more manageable living space, can be a difficult and emotionally strenuous time for you and your family. There are many arrangements to think through, details to address, and choices to make and it can be overwhelming. SMOVE is made up of caring professionals, who will help you to coordinate and execute your move, making sure your needs are met and concerns are resolved, so you can settle into your new home as quickly as possible. We will work with you and your family on moving day and our staff is trained to handle your belongings with as much care as if they were their own. SMOVE has been helping families settle into new situations for more than 15 years, and our experienced staff knows how to make your transition smooth and worry free.
By choosing SMOVE's full moving services, you can be confident that our staff consists of highly trained professionals, dedicated to making your move a success. With SMOVE on the job, you can rest easily knowing that every box, sofa and lamp, which makes up your home, will be in highly qualified hands throughout the journey to your new residence.

Packing Service
Don't have the time to pack everything yourself? We'll do it for you. Choose between our full pack office removals service, where movers pack all of your non-furniture items; our partial pack moving service, where you share the work with the moving team; or our miscellaneous pack moving service, where you select only certain items for the experienced qualified movers to pack. All boxes and packing materials needed to safely pack your items are included.