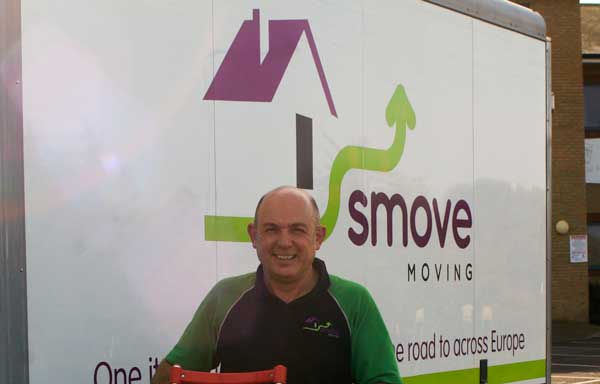 Van Hire With Working Driver
Van Hire With Working Driver – Or Labour Hire only to help you load or unload your own transport.
Why rent a van when we can offer you a much easier option. The concept of Van Hire and Working Driver is a popular moving service. Most studio apartments will fit into our large van. It is the fastest and cheapest alternative to using the conventional full-size removal service. With each move, we provide the necessary tools and manpower to create an effortless and smooth transition from point A to B. This service is designed and priced for small house/flat moves, students and those with second homes in Europe. Two or even three men can be provided if required
Ramp for easy access for heavy and wheeled items
Transit blankets for furniture protection.
Tough cotton ties. For securing furniture (Note: no metal clasps/ratchets which can scratch items)
Lo Tak Carpet Protector for rainy days or new carpet (Charged as extra)
Heavy weight trolley with pneumatic tyres.
Quilted front door Protection Cover.
Specialist Skids on trolley for moving heavy items downstairs or steps.
Piano Trolley – Can also be used for other heavy items including Safes.
Tool box containing, Screwdrivers, Sockets, Spanners and Allen Keys.
Forearm slings.  For lifting heavy items avoids tearing vinyl floors, carpets and scratching wood floors.
Spare moving boxes and packing tape on-board just in case (Charged as extra)
Broom: Van is swept out after every move.
Cushions placed between furniture to avoid damage in transit.
Dolly. Used for easy movement of appliances and other items.
Quilted Television Protection Cover.
Professional uniformed Porter/Driver.
Packing Service
Don't have the time to pack everything yourself? We'll do it for you. Choose between our full pack office removals service, where movers pack all of your non-furniture items; our partial pack moving service, where you share the work with the moving team; or our miscellaneous pack moving service, where you select only certain items for the experienced qualified movers to pack. All boxes and packing materials needed to safely pack your items are included.